Wildwood Express Schedule;
The Wildwood Express has stopped touring as of October 2008; however the Classic Wildwood Express Reunion Band (pictured below) occasionally play locally (in the Franklin, Oil City, and Meadville area) of Pennsylvania.
The "Classic" WWE reunion band is scheduled to play at the following events;
January 20, 2018 9:00 PM Winter Blues indoor Bluegrass Festival. Conneaut Lake Hotel Conneaut Lake PA
Canceled due to bad weather January 12, 2018 7:30 PM 'til 9:30 PM National Transit Building 206 Seneca Street Oil City PA Re-scheduled to the following date;


March 23, 2018 7:30 PM 'til 9:30 PM National Transit Building 206 Seneca Street Oil City PA
May 26 and 27, 2018 11 AM until 3 PM Wilhelm Winery 590 Georgetown Road Hadley PA 16130 Also other entertainment from 11 AM 'til 5 PM

June 23, 2018 2:30 PM 'til 4 PM Bluegrass & Country Jamboree.
Vacationland Campgrounds 867 Georgetown Rd. Sandy Lake PA 16145
Before and after the Wildwood Express band, there will be other music from 1 PM until 11 PM

Aug 12, 2018 4 PM 'til 4:45 PM. Music at The Marina. Goddard State Park 684 Lake Wilhelm Road. Sandy Lake PA 16145
October 6, 2018 7:00 PM to 11:00 PM. One other band also playing. Johnson Community Center 892 Gilmer Rd. Leavitsburg OH 44430
Check back later for new playing dates.
The band members are;
Louis Stiver ----- Mandolin and vocals
Bob Eakin -------- Banjo and vocals
Dave James ------ Bass Fiddle and vocals
Dave Jr. Miller -- Guitar and vocals
Studio snapshot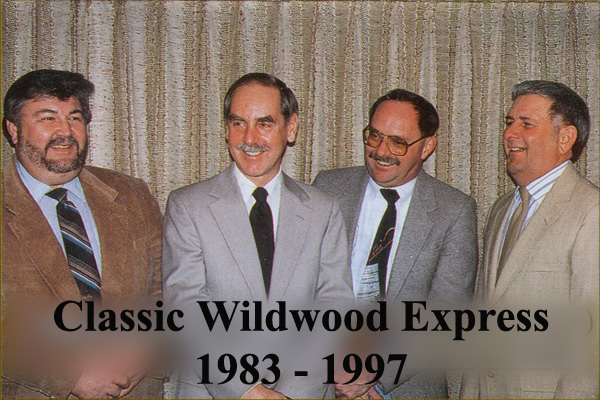 At Clintonville PA American Folkways Festival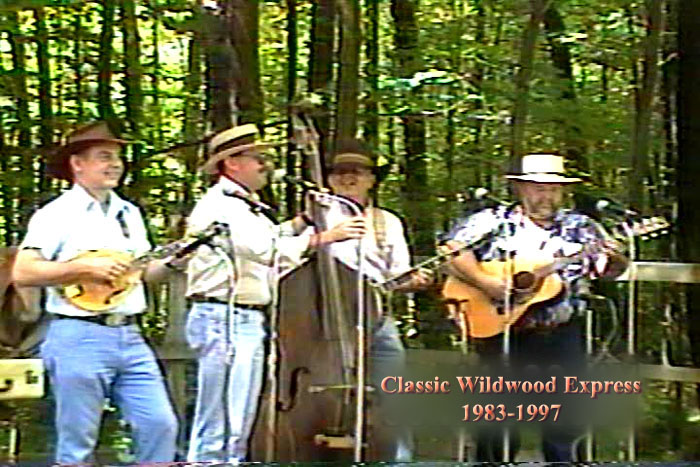 At Meadville Days Inn Festival January 2009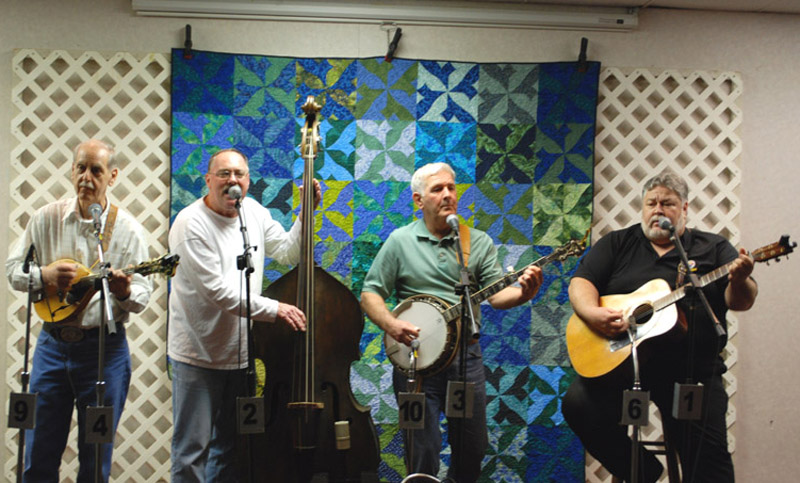 April 2016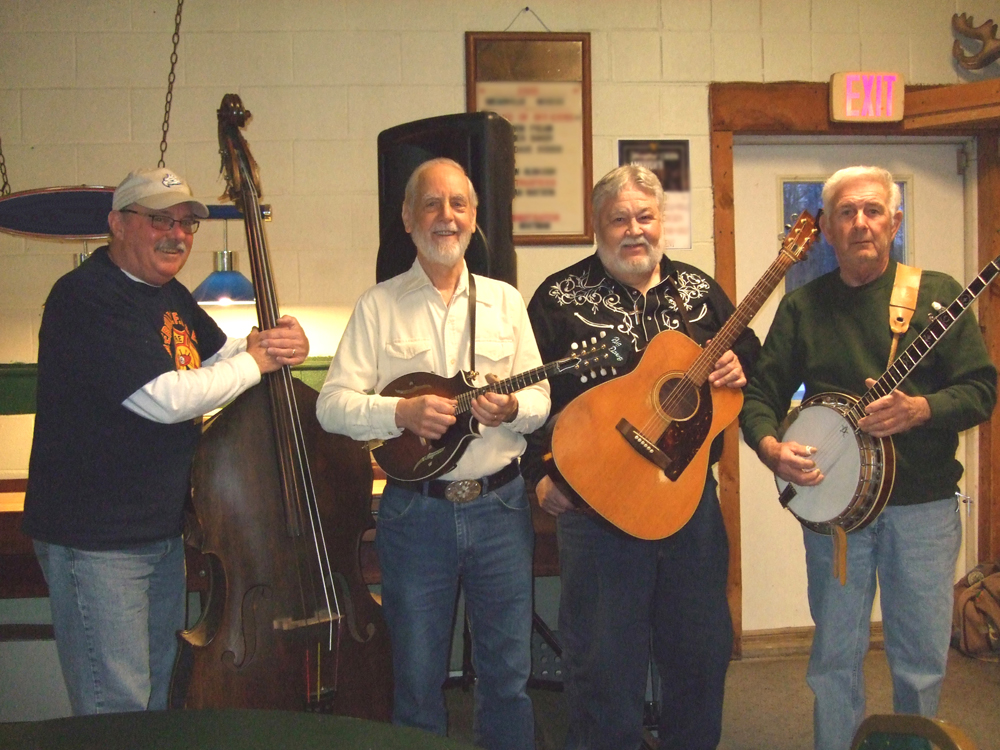 Also check out Stiver Mandolins.
Last updated 3-22-2018

©2018